Ever since reading (and loving) No Two Ways by Chi Yu Rodriguez, I've been looking for more romance novels with social relevance. It's not hard to look for a good blend among writers of color because you really feel the love and the pressures of being in love, finding love, or struggling because of love. There are so many standards and expectations for a person of color to obey or submit to for a variety of reasons. While I grew up with a rather "progressive" family, there were still ideals I had to uphold (and failed). A major reason would be that the supposed person had to be in the same economic stratum as I am.
Well, let's say my love story is definitely one for the books.
But enough about me.
Let's talk about The Marriage Clock. Zara Raheem's debut novel is not your run-of-the-mill chick lit, touching on sensitive topics like colorism, the stigma of divorced women, seemingly outdated traditions, and separating yourself from those traditions while still being connected to your culture. Third culture kids and even diverse countries like the Philippines encounter such issues, so Raheem made me think, "Yeah, I get your concerns and struggles. They're almost like mine, but yours are really deep." It's a challenge among persons of color around the world: How can you be authentic in your culture while veering away from traditions that no longer work?
I read it like a love story to women out there who can't find love because they're "too much or too little" according to their parents, their aunties, their uncles, and the rest of society. It's like, when are you going to be enough, right? You're already enough to yourself, so why can't others see you as that? There was a combination of relief and hurt traveling across my body as I read her book, which felt like a story of so many single Indian Muslim women out there. Perhaps it's also a story of other women of color out there, in a world whose standards are dictated by a patriarchy so steeped in our culture that getting out of it is an act of defiance and sacrilege.
Am I getting deep into my review? Wait, we'll get there in a bit. But first: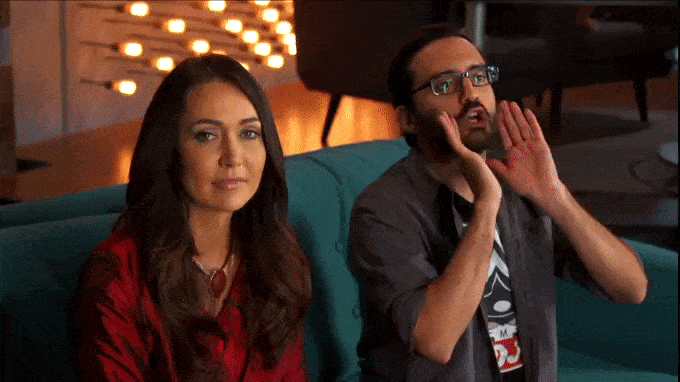 Synopsis
In Zara Raheem's fresh, funny, smart debut, a young, Muslim-American woman is given three months to find the right husband or else her traditional Indian parents will find one for her–a novel with a universal story that everyone can relate to about the challenges of falling in love.
To Leila Abid's traditional Indian parents, finding a husband in their South Asian-Muslim American community is as easy as match, meet, marry. But for Leila, a marriage of arrangement clashes with her lifelong dreams of a Bollywood romance which has her convinced that real love happens before marriage, not the other way around.
Finding the right husband was always part of her life-plan, but after 26 years of singledom, even Leila is starting to get nervous. And to make matters worse, her parents are panicking, the neighbors are talking, and she's wondering, are her expectations just too high? So Leila decides it's time to stop dreaming and start dating.
She makes a deal with her parents: they'll give her three months, until their 30th wedding anniversary, to find a husband on her own terms. But if she fails, they'll take over and arrange her marriage for her.
With the stakes set, Leila succumbs to the impossible mission of satisfying her parents' expectations, while also fulfilling her own western ideals of love. But after a series of speed dates, blind dates, online dates and even ambush dates, the sparks just don't fly! And now, with the marriage clock ticking, and her 3-month deadline looming in the horizon, Leila must face the consequences of what might happen if she doesn't find "the one…"
Review
Rating: 4 out of 5 stars
On Sale Date: July 23, 2019
Ship Date: July 3, 2019
$15.99 USD, $19.99 CAD
Writing a romance novel that also touches on race and tradition is hard, so Raheem did extremely well weaving issues and love together and coming out with a tapestry of an almost perfect love story. Leila is such a lovable character: her 7-tissue list of traits the perfect man should have is like that pad-paper list I made about my own perfect guy. Her numerous dates were a mix of fun and sad—towards the end my heart just broke for her. I wanted her so much to find the love that she deserves. The end just made me realize  that she has the love she deserves. The end, while predictable (I mean, after all those failed attempts to get a husband, I'd realize that she's just gonna stay single a little while longer), is not sappy at all. It is encouraging and empowering; a great message for women to go beyond the standards of society but still remember their culture.
All of that was great, but I easily loved the chapter that had a brief mention of colorism. I can well relate to Leila's predicament because, as a brown Filipina, I am not often represented in Philippine media. Most of the time what I see on TV are mestizas, people who have one white parent and one Filipino parent. Chinitas, people with Chinese ancestry, also get good screen time. Morenas like me… I don't see so much, and I watch enough TV to observe this.
Leila made mention of this as well. Indians regardless of religion also have an inequality of color within their culture: white Indians have it easier—they get married faster or succeed more in whatever endeavor they go through; brown Indians aren't as "blessed," or so Leila believes. She's stuck with being "dusky" as she registers on an online Muslim dating site. While it is romantic to be compared to the last few minutes of a sunset, it's bordering on racist for us, and it does hurt.
Finally, I enjoyed the erratic yet comedic mother-daughter relationship. My mom never arranged a marriage for me but she's a helicopter mom in many ways. I understood Leila's frustration towards her mother. All children know that mothers especially want the best for us, but sometimes even if we know what we want, we need to find out the real best for ourselves. The end of the novel gave an apt closing to their relationship: it has come in full circle, and it drove me to happy tears.
It's a feel-good romance novel with POC concerns that need to be addressed. It's a refreshing story delivered with a great kick of reality. I wish the best for Raheem and her literary career. May she continue to create stories like this.