This is going to GREATLY overhaul my TBR list but I am totally prepared and I am totally in love with this.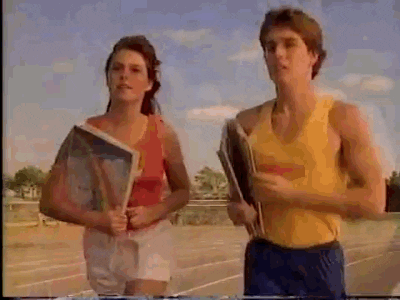 Yes, I am joining YEAR OF THE ASIAN READING CHALLENGE 2019 as I want to read more books by Asian authors, especially Filipino authors around my age. I feel like I haven't been reading enough from my region since… when I look at my current TBR pile it's all western. While there's nothing wrong with that, I do promote and advocate diverse reading and POC writers, so YARC2019 is the perfect avenue for me to keep reading.
For those who don't know though, I've been reading books by Asian authors way back when; as a Filipino, of course I'd be reading books by Ricky Lee, F.H Batacan, Lualhati Bautista, Jessica Zafra, Nick Joaquin, and even Bob Ong. And I went through four years of reading Filipino classics – the bare essentials (and Noli/Fili were actually cleaned up for PG-13 audiences). These are all on the surface, some authors I believe should be on any Filipino's reading list… but I digress.
There is a wealth—even to a point that it is priceless—of Asian authors that I am not familiar with. I am well aware of Vaddey Ratner and Tan Twan Eng, but who else? It was only of late that I learned about Rin Chupeco, a fellow Filipino whose books are just AMAZING. It's only been recent since I followed the likes of Tasha Suri, Roshani Chokshi, and Joan He. There's so much more I have to learn, so many more authors I'd like to meet or follow.
It may have taken me a long, long time, but I'm glad to have found them. And now I just want to keep reading them.
If you want to start reading up on Asian authors with #YARC2019, the criteria are simple: just read as many books by Asian authors as you can by the end of 2019. Yes, your deadline is December 31, 2019. You'll have to create a tracker, either on your social media account or blog, and write a review if you can. There are monthly prompts if you want to follow (but tbh I just want to read without a theme going on because I can't get all the books they recommend for the month), and if you have the highest number of read books, you get a free giveaway by the end of the year.
There are more stuff to take note of, but they're all easy to understand. You can learn more about #YARC2019 in Shut Up, Shealea's blog.
Don't forget to follow Year of the Asian on Twitter!
That's it, my big announcement. I honestly don't have a book by an Asian author right now BUT it's pay day soon so I'll probably start with K.S. Villoso's Annals of the Bitch Queen. Been meaning to buy her books on Kindle.
I'll be writing my review on the Winternight Trilogy next week. In the meantime, grab a book and read!